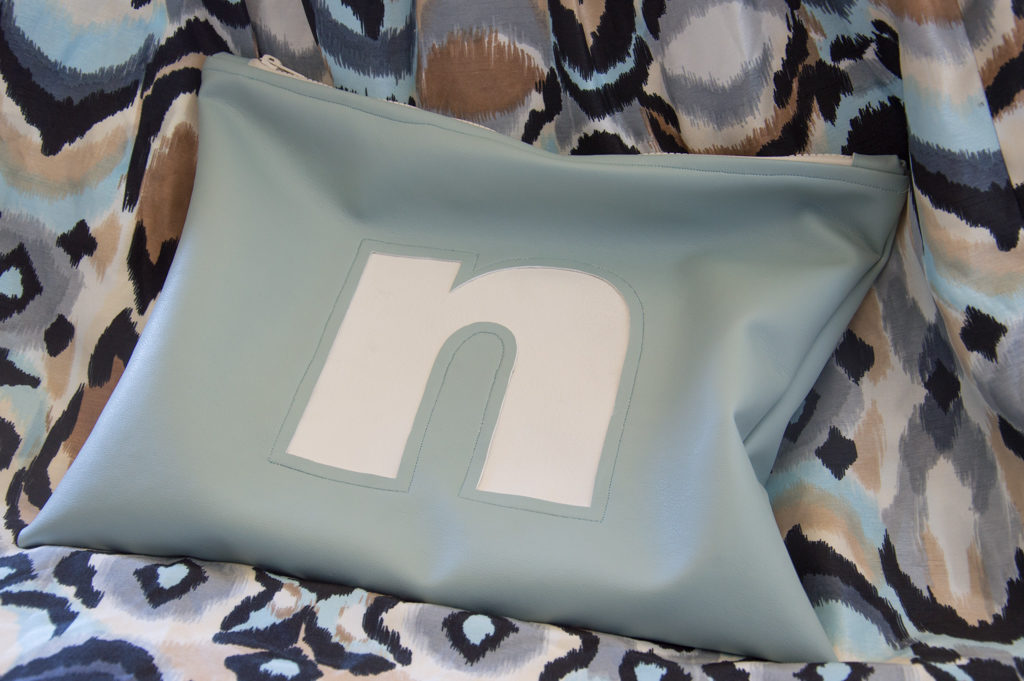 Friends, more than my actual name, I LOVE my initials. Actually, the truth is I love putting my initials on things. Just monograms for years. Anyway.  Size-wise, I used the American Apparel Large Leather Carry-All Pouch as inspiration. It has just the right amount of space to be a daytime bag, and the drama of an oversized centered monogram just works, day or night. #swoon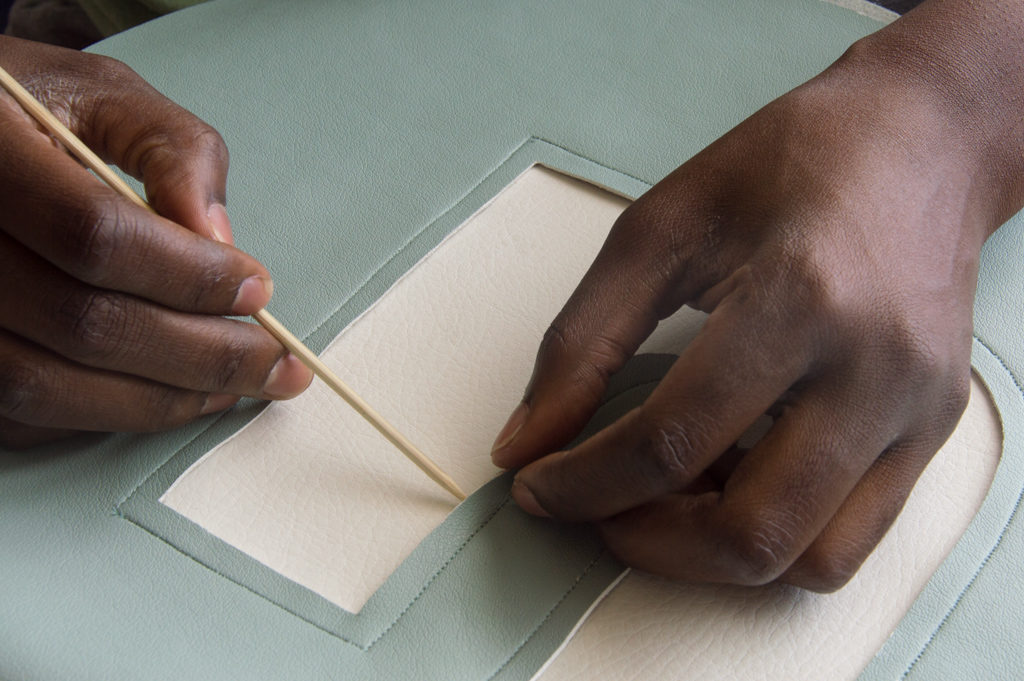 One of the most handy tools in my kit is a purple washable glue stick from Elmer's. I really like the visual readout as it glides on, and it sticks perfectly fine enough for my purposes. I didn't want anything wiggling around as I top-stitched the bone vinyl to the main body of the bag, so I added a bit of glue and applied a little heat to help it stick since vinyl is apparently a close cousin of teflon.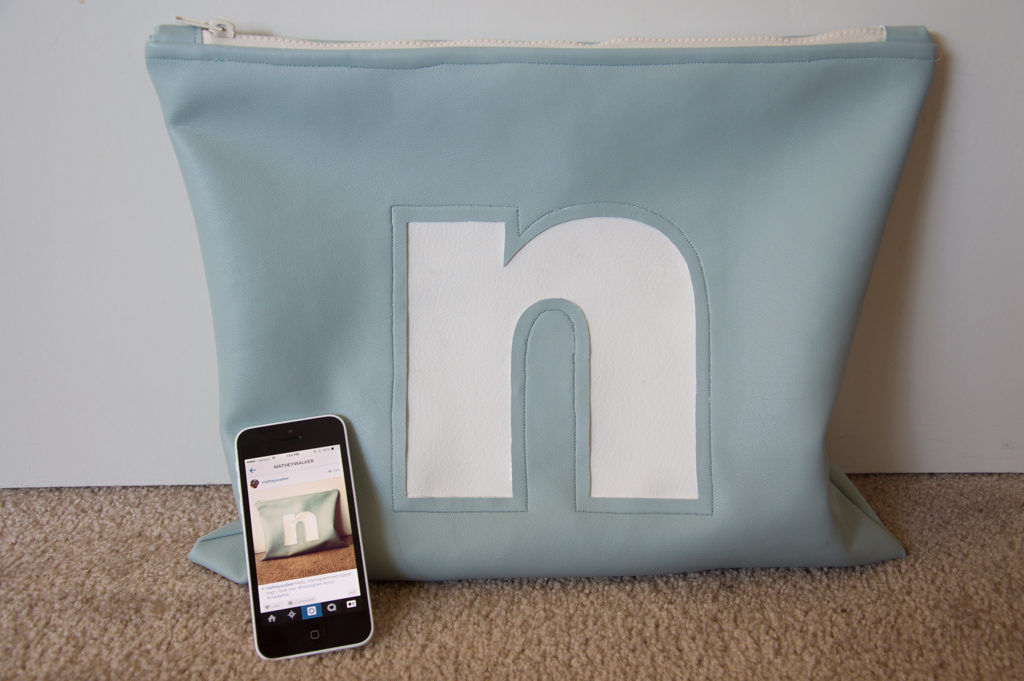 For the closure, I used a plastic sport zipper shortened to 14″ and put vinyl tabs on the ends to make the finish look a bit more professional. I made TWO internal pockets – one of which being designed to keep my Wheatie's Box phone nice and handy.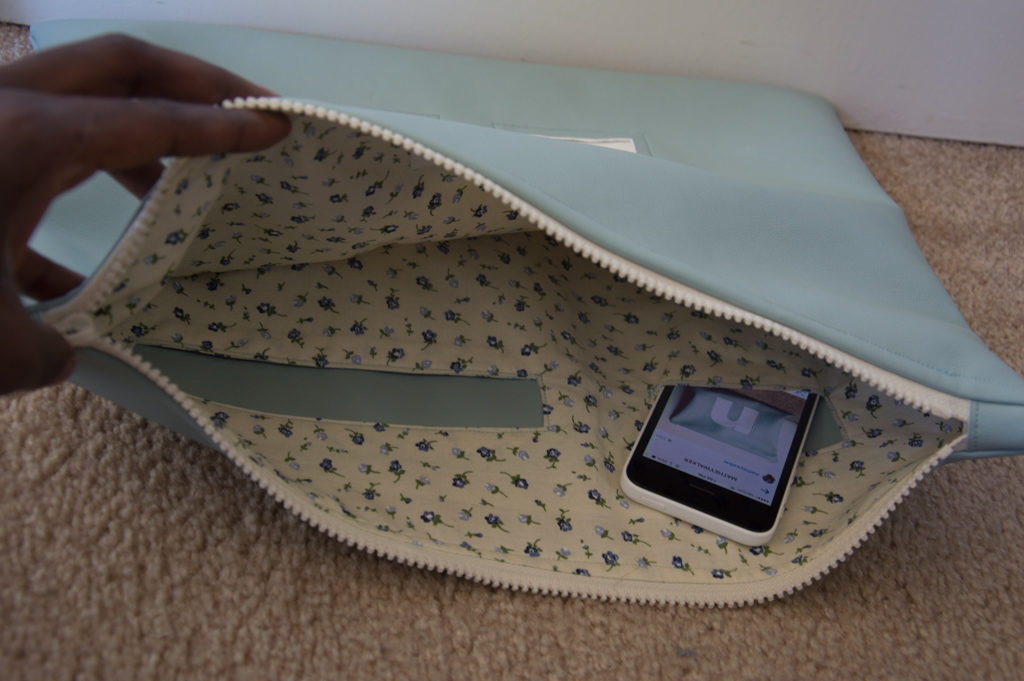 And, as a *final* treat. The bag went out with me on location after the studio photo shoot, and here is an action shot… TOTAL winner in my book. #swoonloveswoon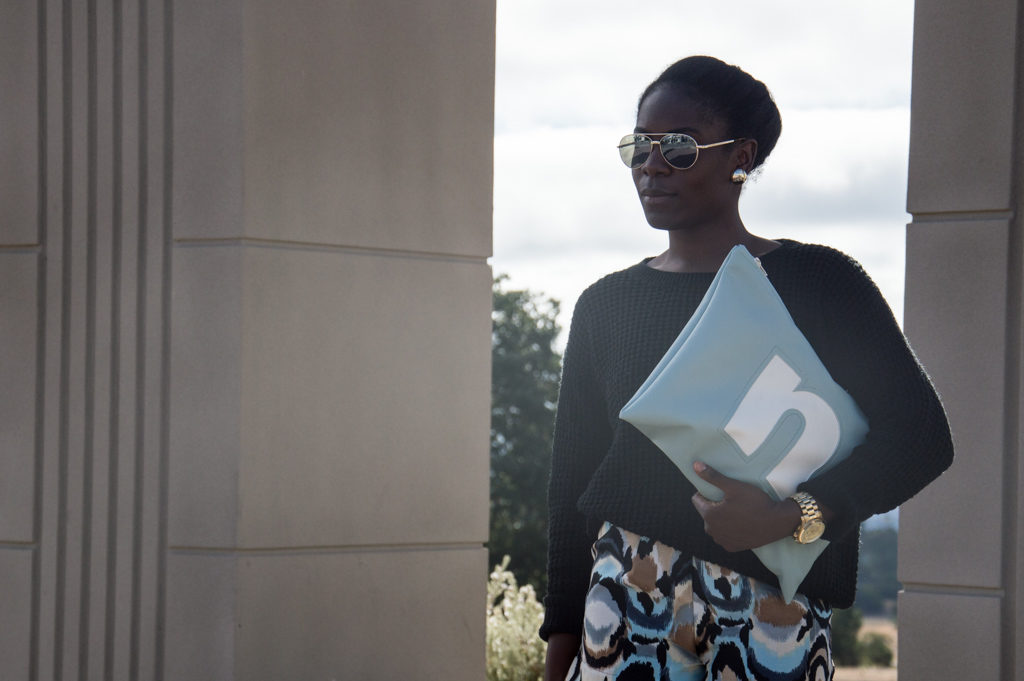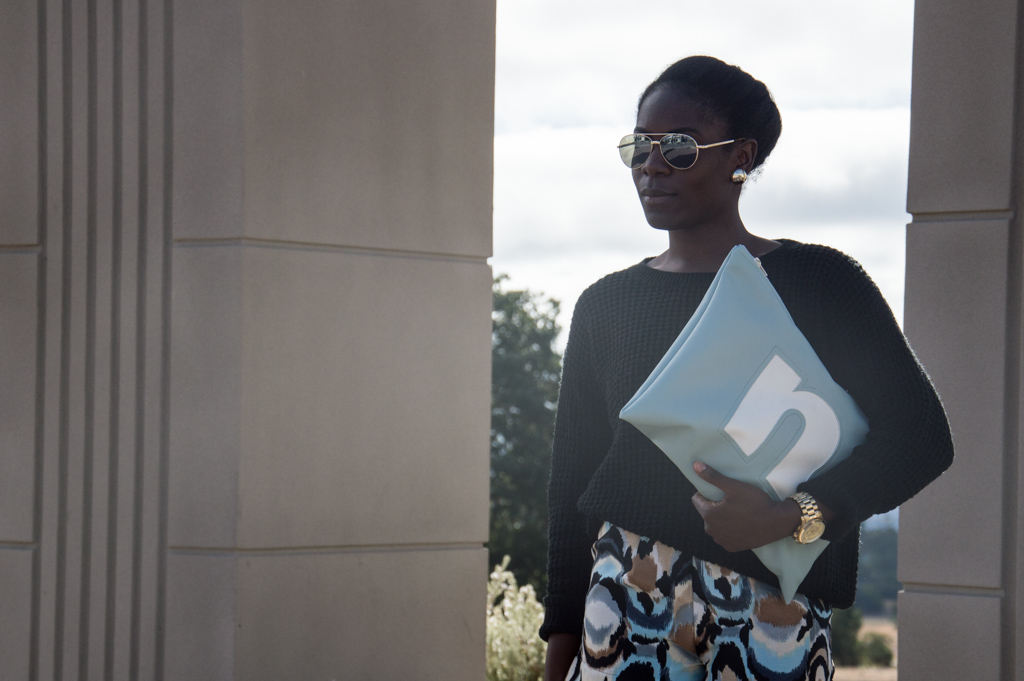 *Bonus points if you recognized the fabric in my shorts from the opening shot of this post. Yes, I made those, too.